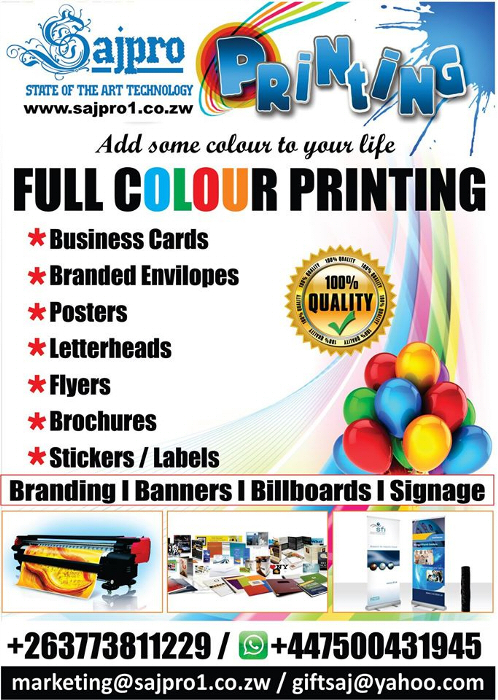 The home of consistently excellent and affordable branding and design services across multiple media. Offering a wide variety of skills in branding, corporate identities, graphic and a comprehensive printing service that includes almost anything from Business Cards to Packaging and everything else in between.

If your business is seeking enhancement through eye-catching, bespoke and thought provoking concepts, then we represent excellence. From a logo to a complete rebranding package, exhibition pull-ups to event management, flyers to full marketing campaigns, digital banners to websites. We thrive on getting the right message across to the right people in the right means.

Whether you're looking to optimize your entire printing process or simply reduce storage and shipping fees, SAJPRO has the perfect print solution for your business. You want more from your printing process: streamlined efficiency, a greater return on investment, reduced storage and superior control. We deliver.

FOR A QUICK QUOTE PLEASE CONTACT US NOW USING THE FOLLOWING:
W: www.sajpro1.co.zw
E: giftsaj@sajpro1.co.zw I sales@sajpro1.co.zw I lovejoy@sajpro1.co.zw
M: +263 773 811 229 I +263 773 977 411 I +263 773 885 559 I +447500431945
T: +263 8644113959

Physical Address:
Harare Show Grounds, Stand ST003, Second Gate / Splash Gate, Samora Machel West, Harare, Zimbabwe